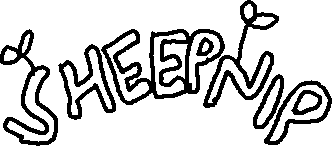 Sheepnip
epilepsy warning: lots of flashy backgrounds and animations.

Shipirina leaves her old, boring, black and white world and begins a psychedelic journey. For every Sheepnip she eats, her world gets more distorted. She must be careful, though: too many can be rather dangerous, and she can't stay still, as the bad trip is slowly approaching her.

Sheepnip was made for the SPJam 2015 event in 48 hours, with the help of Gabriel Naro for the background music and all the sound effects. The theme was "Viagem" and also "Viajem"; such letter swap makes the meaning go from "Travel/Trip" to "Go wild", respectively.